FREE WORKSHOP
ACT Refresher Class
Brush up on your ACT skills before taking the exam!
Join us on Thursday, August 11th from 7:00 p.m. to 9:00 p.m. in Burbank, California to brush up on your ACT skills. Our test prep tutors will cover the exam, basic tricks and skills you'll need to perform your best on the test.
At Mosaic College Prep, we believe that the best way to stop the stress of applying to college is by demystifying the process, including the standardized testing. We firmly believe that high school is and should be its own experience, not simply a "to do" list to get into college. By starting off on the right foot, a good high school experience will naturally lead to strong college applications.
DUE TO LIMITED AVAILABILITY, you must reserve your space by emailing us at info@mosaicprep.com.
Host a College Information Night & Receive a $100 Credit
Gather your friends for a casual night and help stop the stress of college applications! From the very beginning of high school, questions abound about college admissions:
What classes should my child take?
How important are extracurricular activities, volunteer work and leadership positions?
What's the different between the SAT and ACT?
And most importantly: ARE WE ALREADY BEHIND? Should my child have started getting ready for college applications?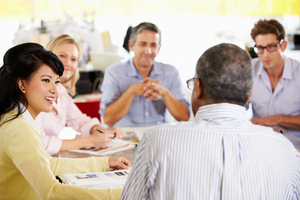 Get all your questions answered by hosting a College Information Night!
It's simple. Choose a date and time and invite at least three other families to join you as the experts from Mosaic College Prep explain the college application process and show you how you can stay ahead of the curve. And don't worry – there will be plenty of time for Q&A. Regardless of what stage you and your friends are at, we can help!*
It's entirely free for everyone and we'll throw in a $100 credit as a thank you for taking the time to host us.
Email us today at info@mosaicprep.com to set up your College Information Night!
Let us help you and your friends stop the stress!
*We do recommend that this be a parent-only night as it allows parents to speak more freely about their particular concerns regarding their student(s). Information Nights are only currently available in Los Angeles County.