August 1st marks the date of the great annual Common Application Account Rollover. That means that in early August the Common App – accepted at over 700 colleges and universities– rolls over into a new season. This rollover period can leave students a bit confused. After all, the main part of the application, the Common App tab, has already been live and available for students to fill out. Students could even post the personal essay. So, what changes on the 1st?

The most exciting part of the rollover is that students now have access to each college's updated member page, questions, and any supplemental writing. We know you've been dying to answer University of Chicago's Captain Planet question. Well, now you can get a start on it! Additionally, the Common App refreshes the release authorization required for transcripts and letters of recommendation, as well as the recommender invitations section.
Now that the Common App has rolled over, here are 5 things to keep in mind as you tackle the application:
1) Supplemental writing questions can be in different sections. You checked the dashboard for your college and – phew – a red dash in the Writing Supplement column. That means it doesn't require any additional writing to apply, right?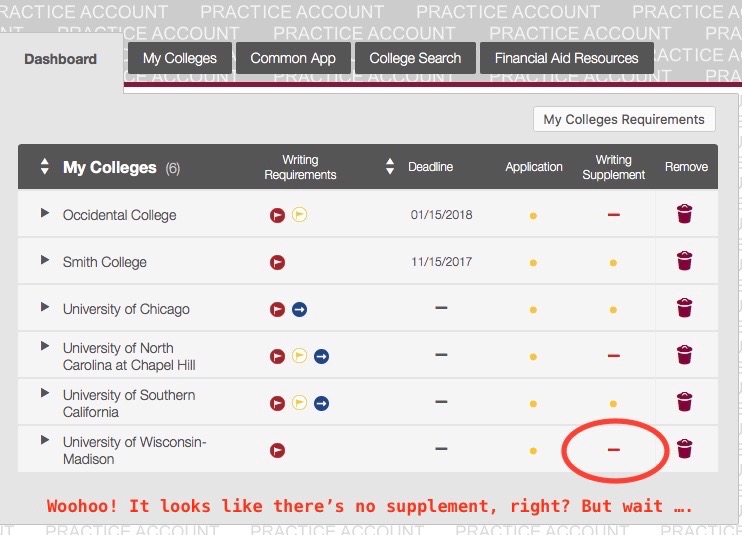 Not necessarily. Writing boxes can also show up in the Questions section under the My Colleges page. Unfortunately, this doesn't show up on your dashboard, so make sure you check all of the Questions before thinking you are home free.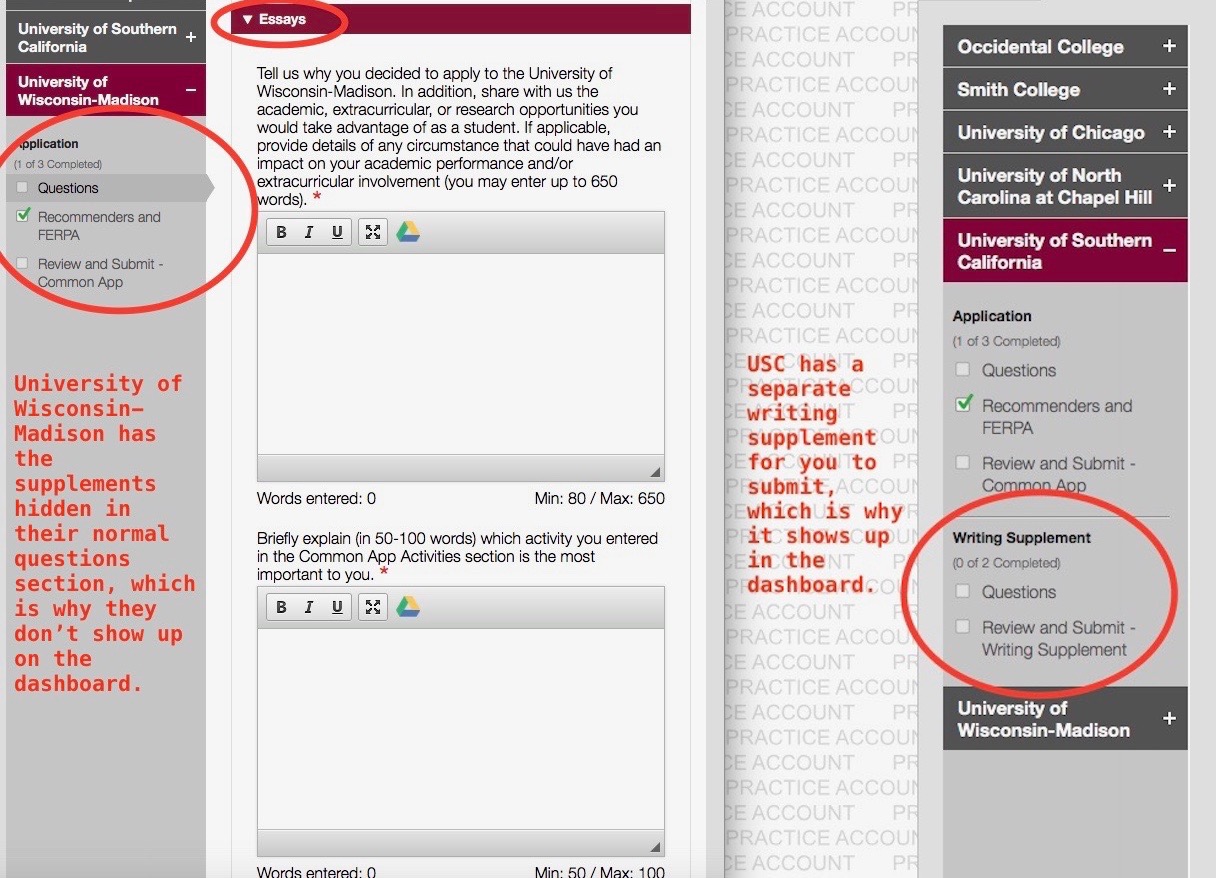 2) Look out for Easter egg questions. Gamers and media junkies refer to hidden features or bonus materials as Easter eggs. The Common App has these too. Fun! Some colleges hide additional writing questions from view until after a student has given a particular answer. For example, applying to USC as an engineer? You will not see the additional required questions for the Viterbi School of Engineering when you first look through the supplement list.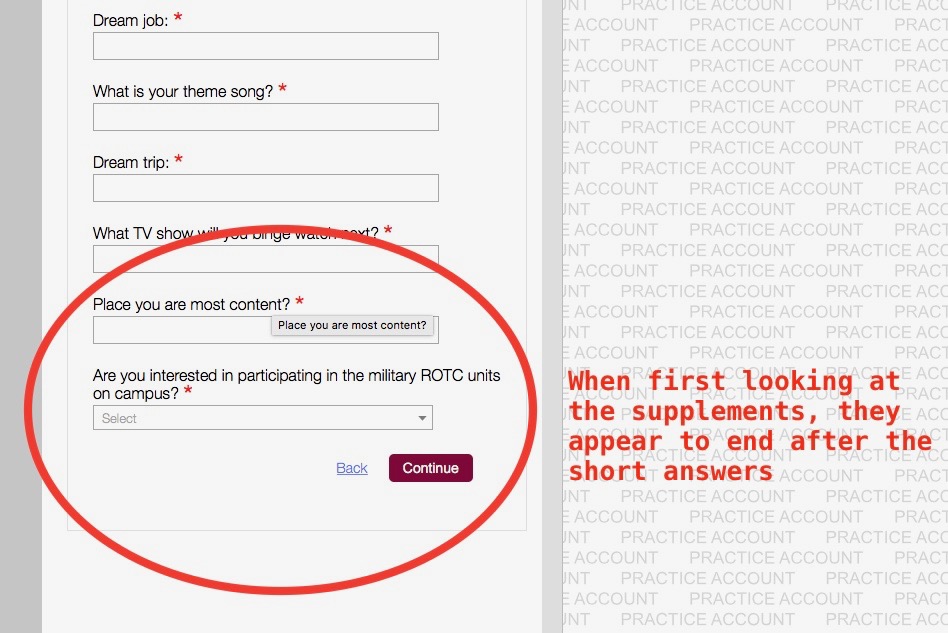 Only when you select engineering will these questions populate.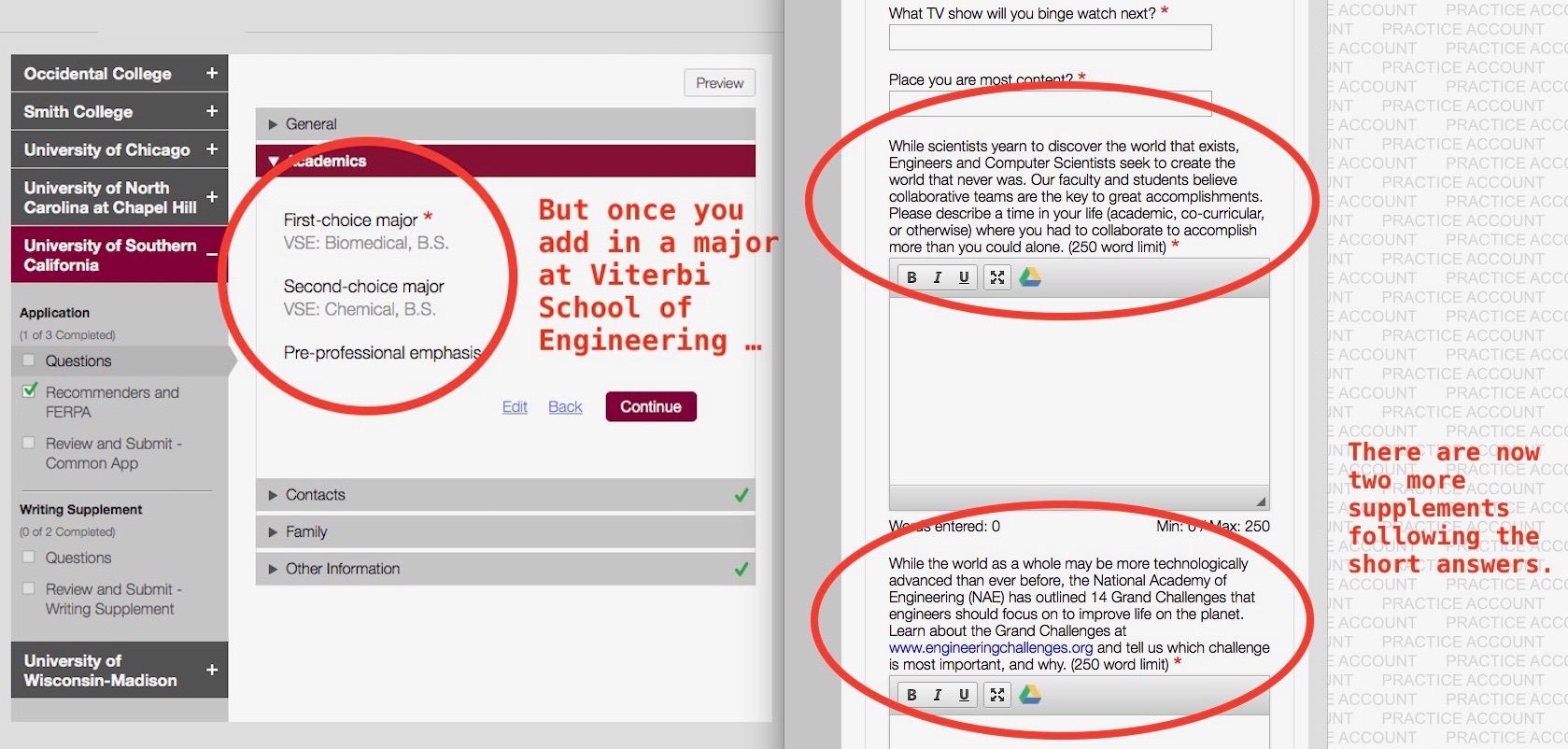 To know exactly what you will need to write, fill out all of the college-specific data Questions early so that unexpected essay questions don't pop up on you last minute.
3) Some of the text boxes on the supplements don't have a clear word limit. Most of the time when you see a text box for a requested additional piece of writing, you will see a posted word or character count. Occasionally, a box doesn't have an obvious word/character count, but that doesn't necessarily mean that you have unlimited space to wax philosophic about your favorite extracurricular activity.  To figure out if a text box has a secret word count, try copying and pasting some copy to test the limit. See if it cuts you off. This will help you figure out the length you should be aiming for in answering the question. Just remember to delete the copy right after you've tested the section!
4) Your high school determines how you invite teachers to write recommendation letters. Your high school may use a program called Naviance to organize the college application process and to manage items like transcripts and letters of recommendation. If your high school uses Naviance, when you select your high school in the Education tab of the Common App, you will get a message about Naviance under each college's Recommenders and FERPA page.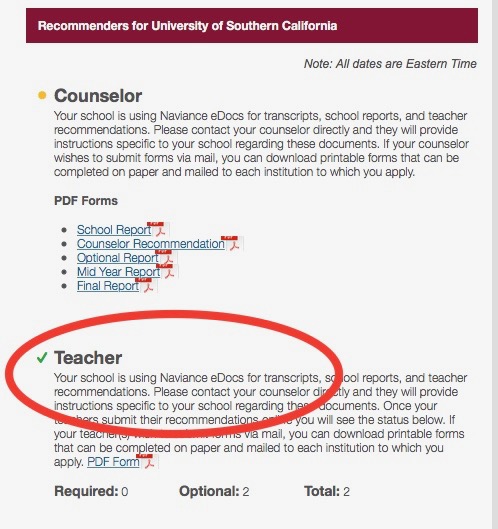 If you don't see this message, that means you invite teachers directly by sending them an email invitation through the Common App.  
5) What is the FERPA anyway? The FERPA, or the Family Educational Rights and Privacy Act, is a federal law enacted to protect a student's privacy. In short, it means that students have the right to review their transcripts and educational documentation.
In the Recommenders and FERPA section, you will be asked if you want to waive your right to see your letters of recommendation ahead of them going to colleges. Why would you want to do that? According to the Common App, it 1) "helps reassure colleges that the letters are candid and truthful," and 2) "Some recommenders may refuse to write a letter for you unless you waive your right." Most students are fine with waiving their right to see letters – after all, they are asking teachers who they believe will write positive letters to support their candidacy. But if you have any questions or concerns about waiving your right, talk to your high school counselor.
Regardless of how far along you were on your application before the rollover, now is your time to go forth and supplement! And don't forget to try to have a little fun with it.