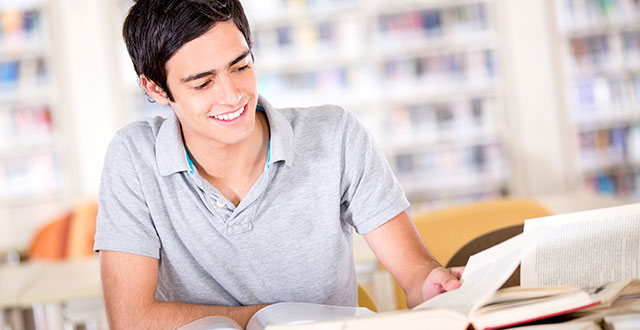 Private College Counseling
E
very applicant's story is different. By working one-on-one with our students and their families, we are able to customize the experience to help each student pursue their dreams. By strictly limiting the number of students per counselor, we guarantee that each student gets the attention they need when they need it. Regardless of where a student is in the application process, be it a freshman wanting to make sure she is on the right path or a senior making sure all his t's are crossed and i's are dotted, Mosaic College Prep can help stop the stress of the college prep process!
A well-crafted application should leap off the page and spring to life in the eyes of an admissions committee; Mosaic College Prep can take yours there.
sketching a course of action – freshmen, sophomores & 1st semester juniors
Mosaic College Prep can:
Suggest a course schedule in line with your abilities and future goals
Help you figure out needed standardized tests and a testing schedule
Introduce you to exciting extracurricular and summer experiences
Recommend colleges to visit
Conduct early college counseling sessions
Align academic goals to personal ones
Offer access to top college counselors whenever needed
Guarantee placement in the following year's counseling program
shaping – 2nd semester juniors
Mosaic College Prep can help with all of the above, plus we can:
Create and implement a standardized testing schedule that plays to your strengths
Prepare students for the SAT, ACT & Subject Tests
Develop a list of schools that inspire you
Evaluate your transcript and make recommendations to fill the gaps
Plan college visits and strategize on-campus interviews
Begin brainstorming personal statements and short answers
Compile initial resume and list of achievements
Offer access to top college counselors whenever needed
Guarantee placement in senior year counseling program
pulling all the pieces together – seniors
Mosaic College Prep can help with all of the above, plus we can:
Finalize a list of schools matched with your future goals
Draw a comprehensive map of all the requirements and applications
Collaborate on brainstorming, editing and polishing unique personal statements
Draft application supplements that showcase your voice and accomplishments
Create a sharp resume that enhances your extracurricular profile
Conduct mock interviews so that you feel comfortable on the day of
Stay on top of all deadlines and checklists to ensure that nothing falls through the cracks!
Plan a balanced and manageable work schedule
Walk you through the many steps of the online application
Offer feedback on which teachers to ask for recommendation letters
Teach you how to locate scholarships and, when needed, how to apply for financial aid
Guide you through deferral or waitlist strategies
Applying to a Conservatory or Specialized Program?
If you are considering applying to a dance or music conservatory, film school, theater school, or other visual/performing arts program, Mosaic College Prep can help you navigate the additional components, such as portfolios and auditions.
Click Here for More Information on Conservatory Applications!
Online Counseling
If you are looking for assistance beginning, structuring or polishing a personal statement, look no further than our convenient online essay-editing service. We can help stir those creative juices so that you can write a personal statement that will stand out.
Transferring Colleges
Transfer students have different needs than first-year applicants. They have experience with college life, academic expectations and a clearer vision of their futures. We collaborate with transfer students to help them find the right place based on their academic needs and professional aspirations.